Are you ready for Nashville in 2015?  We bet you've been paying good attention to the news — about how great Nashville is and what a wonderful life is available in our surrounding counties.  Middle Tennessee a great place to live, and Nashville has recently received a lot of well-deserved recognition — beyond the music scene you probably already knew about.  We have an growing reputation for our food and our craft beers.  For instance:
Parks was named #1 residential real estate firm (April 2015). Yay!

New!

  Business Insider magazine calls Nashville one of the "15 Hottest American Cities for 2015"
citing our job growth, population growth, affordability, and our livability.

New!

  Business Facilities, a leading national publication focused on site selection and economic development, recently named Tennessee its 2014 State of the Year for the second consecutive year. Tennessee becomes the first state in the award's history to win back-to-back honors and the first state to earn the designation three times (2014, 2013, 2009).

New!

  The American Community Five-Year Survey of the fastest growing cities in the US ranks Nashville
as #9 — a 12.7% increase.  People love our city, and it shows!

New!

  Conde Nash Traveler cites Nashville as one of "30 Places to Visit Before You're 30."
New!  Afar magazine says Nashville "may soon earn the nickname Foodie City": our "young chefs and mixologists [are] shaking up the restaurant scene."  Come try our hot chicken (if you dare!).
Forbes magazine names Nashville a top market to invest in and they also ranked us as #5 in the Best Places for Business and Careers (and 4th on the list of cities creating the most tech jobs)
Under30CEO.com lists Nashville as one of the five best cities for young entrepreneurs; Vocativ.com calls Nashville one of the 35 best cities for millennials, and Tennessee scored # 1 on bankrate.com's list of best states in which to retire
The Milken Institute's index of the Best Performing Cities places Nashville at #14 — and MyLife.com ranked Nashville as #6 on its list of the Top Ten Cities in Which to Be an Artist
Middle Tennessee is rocking, and it's time for you to make your move.  The other tabs on our website — Buying, Selling, Useful Resources — will provide you with just the information you need.  If you're ready for a new home, or have reached the point where moving out of your current home and into a new situation is what you need, I'm here to help.  There are a thousand different reasons why you might be ready for a change.  Whatever it is, send me an email (or call, or text) and let's start a conversation.  After all, that's what we do best; as Realtors, we help get you to where you want to be.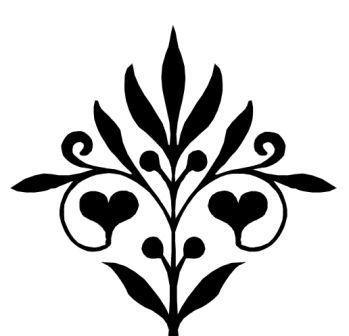 Are you ready to come join the fun?
Give me a call or text at 615-870-4094 (Sharon).  I'm ready to help you–and that's absolutely straight talk about Nashville real estate (and all locations within Middle Tennessee).
---
Parks is located at 4025 Hillsboro Road, Suite 601, Nashville, TN 37215.  We're in the Hill Center.  Our office phone number is 615 383 6600. 
Sharon:  TN License # 325136.